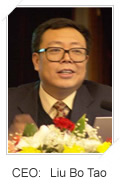 Dear Dayang-motorcycle dealers, users and friends from all walks of life:
Luoyang Northern EK Chor Motorcycle co., a sino-foreign joint ventures which is the earlist engaged in Development and production of motorcycle. Our products mainly focuses on: "DAYANG" cub, scooter and standard, "DAYANG" tricycle, "DAYANG" electric bicycle, "DAYANG" quadricycle, etc.
Over the years, our company has been pursuiting the goal "to let all users access to the best of the DAYANG product" as our own duty, relying on the world advanced production, testing, research and development facilities, first-class management and technical personnel, production of solar products with good quality, superior performance and fashion style won the tens of millions of users at home and abroad alike. DAYANG brand is the China's well-known national brand in motorcycle industry.
"
DAYANG attentively, let you rest assured
",
Your satisfaction is always our objective and motivation
。
We will spare no effort to improve DAYANG motor's quality and technical, marketing and service ability, environmental health security system. We will keep pace with the times, blaze new trails, provide more and better solar products for the all consumers, serve the society, the people, and create a beautiful, harmonious, happiness and well-being of a better life.
DAYANG's wonderfulness because of our efforts, DAYANG's brilliance because of your trust! Let us together hand in hand, create more moving and passion for our society and life!
Luoyang
Northern Ek-Chor Motorcycle Co., Ltd..